Are gas stations listed in Road Trip Maps? Follow
Yes, tens of thousands of gas stations across the U.S. are listed in Road Trip Maps. To avoid confusion and clutter, they are not automatically populated on the map at the same time as the campgrounds.
Once the trip is built (in the app) you can add a fuel stop at any time by choosing and clicking the pin that shows a fuel pump in the upper corner. At that point, you can add a fuel stop anywhere!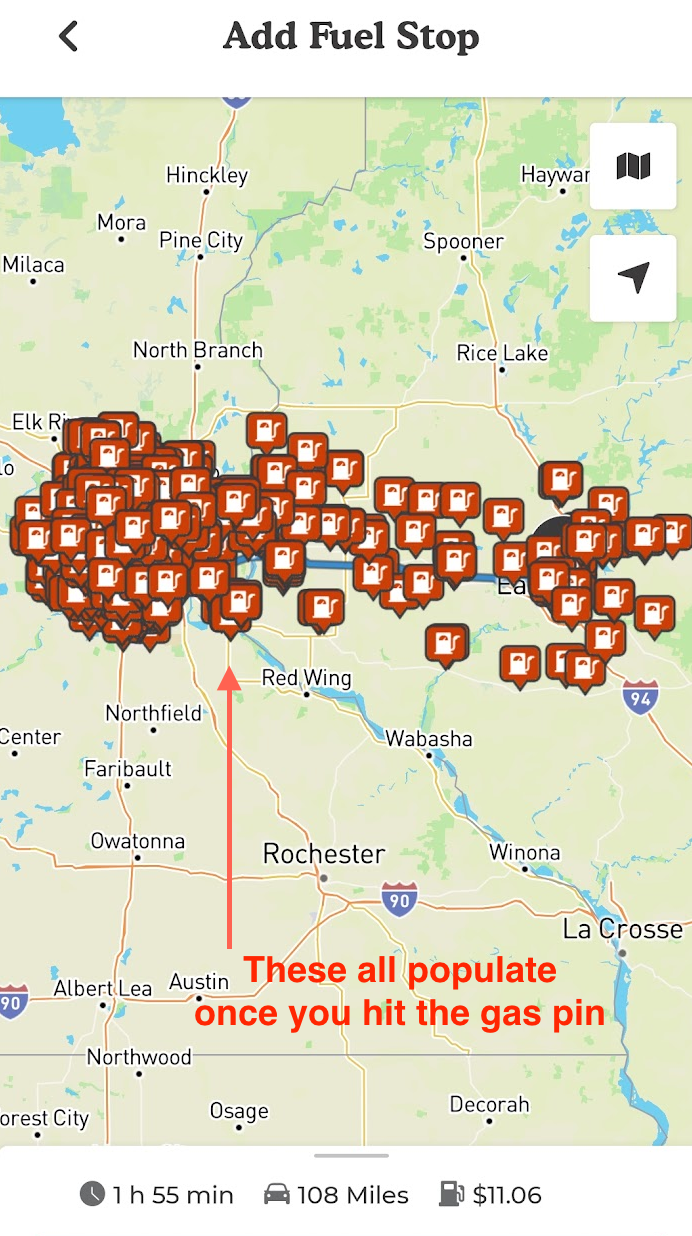 On the web, when you go to edit a trip, you will see the list of campgrounds on the left. In between stops, you'll see total mileage between the stops and a gas pump icon with a "+" symbol. You can click this to add a gas station stop between those two specific stops.