Should I make my campground bookable with The Dyrt? Follow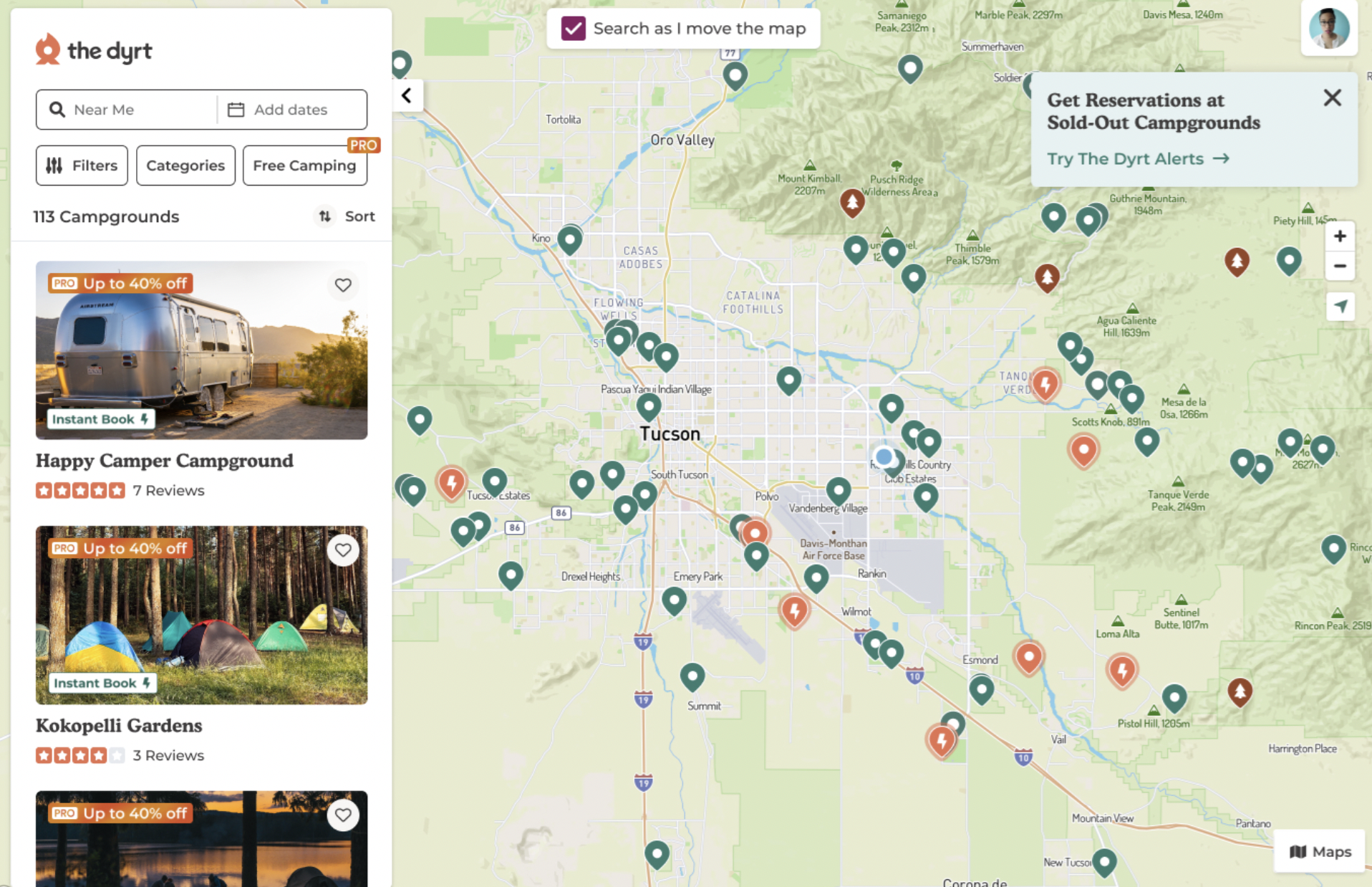 Yes! You should! And here are 5 incredible reasons why:

1. We don't charge a commission. That's right, we don't take a percentage of your nightly rate. The only fee you will see is from our credit card processor Stripe (and it's right around 3%) for transactions. We don't take anything else out of your reservation.
2. You can sync calendars with anyone else who uses iCal (this includes Cloudbeds). On another online booking platform? We can sync with them to avoid double bookings. This works with Instant Book, as well as Request to Book.
3. Speaking of Instant Book and Request to Book...both options are here at The Dyrt. Want to integrate with a PMS? We can opt you into Instant Book. Want to sync calendars with another booking platform for direct bookings? We can do that too!
Want to chat with the guest first, or make sure the site is available? Request to Book is a great option for you! We send you an email and sms notification and you are able to accept or decline the reservation on your own terms. Request to Book is also great for property management systems we don't currently integrate with.


4. You get a search boost! With over 30 million visitors to our website and app yearly, we showcase your campground with a different color pin if you are bookable through The Dyrt. This helps you stand out among so many campgrounds and increase your visibility. If you opt into Instant Book or offer a PRO discount to our subscribers you get an additional boost.

5. Speaking of PRO Discounts...did you know if a camper subscribes to The Dyrt PRO they can access a special discount on your campground (should you opt in) AND they don't pay booking fees either? Not only are you not charged a commission, your camper isn't charged all the additional fees too.
It's a win-win for campers and campground partners here at The Dyrt. We love having you on board and look forward to answering any additional questions you may have here: support@thedyrt.com